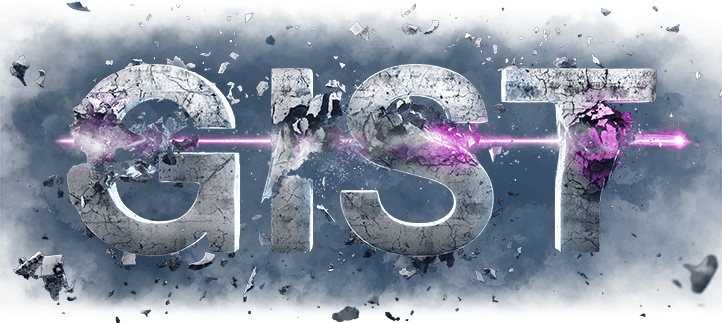 For advanced GIST patients
treated with ≥3 prior TKI

s

,
including imatinib Break through resistance
Qinlock delivers what matters: powerful PFS benefits for patients with advanced GIST2
6.3 months median PFS with

Qinlock

vs 1.0 month with placebo
HR=0.15 (95% CI, 0.09–0.25); P<0.0001
See efficacy data
Request a rep
*Preferred 4th-line therapy (Category 1) for unresectable or metastatic disease.1
See How
Qinlock

Works

Qinlock is the first and only switch-control kinase inhibitor2,3

Learn About The MOA
Expert Exchange Video Series
Watch experts from leading cancer centers share insights and the latest research about QINLOCK
Hear From Experts
Patient Support
Learn about the services available to help patients start Qinlock
Access Assistance
---
Qinlock

demonstrated superior median PFS: 6.3 months vs 1.0 month with placebo (P<0.0001)2†
Primary Endpoint: PFS2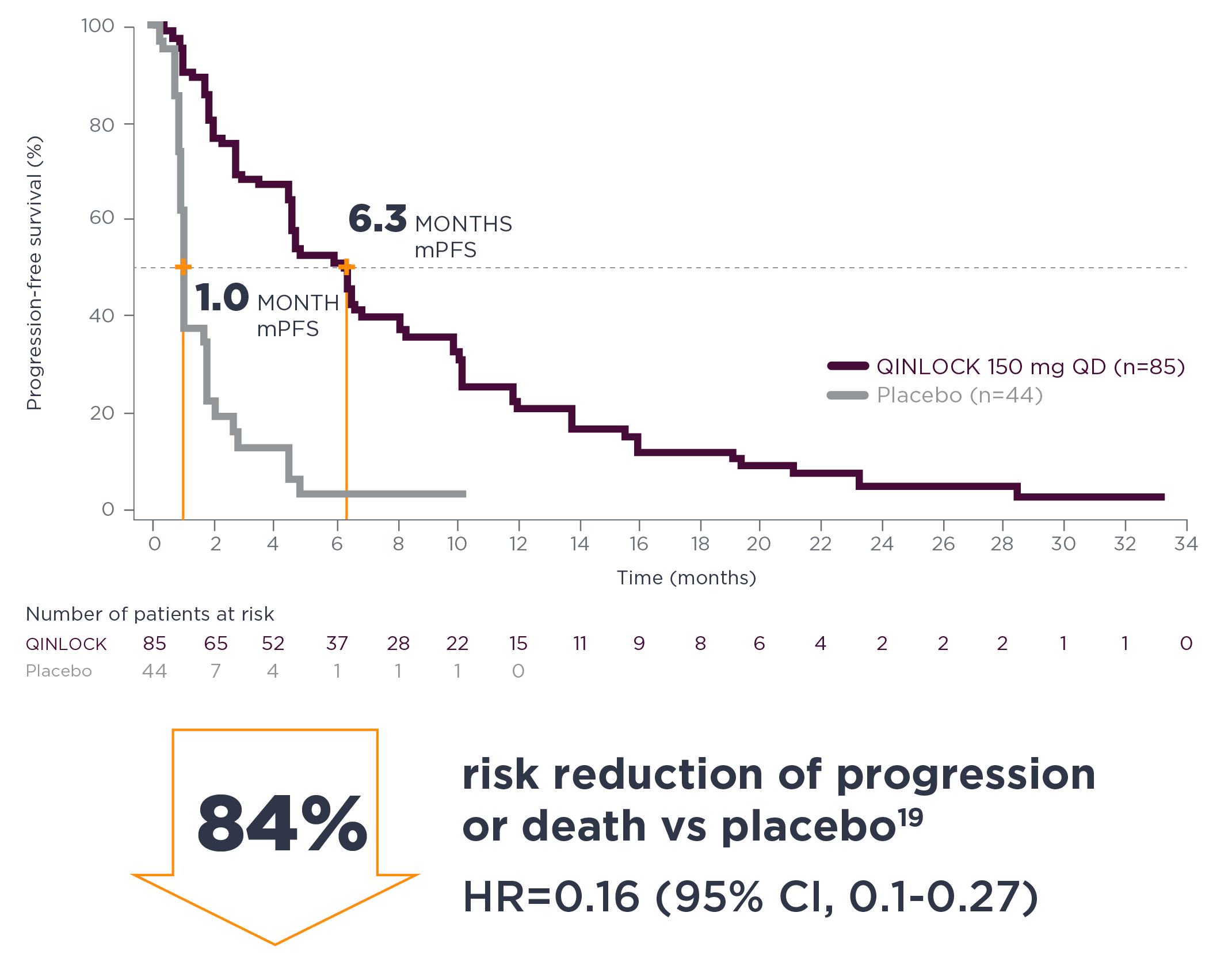 †Double-blind period.
Qinlock

was studied in a global, Phase 3 study in ≥4th‑line GIST2

The INVICTUS study was a global, multicenter, randomized, double‑blind, placebo‑controlled Phase 3 trial (N=129).2

The patient population of INVICTUS was the most heavily pre-treated cohort ever studied in a Phase 3, randomized, 4th‑line GIST setting.2,4
63% of patients had received 3 prior therapies2
37% of patients had received ≥4 prior therapies2

CI=confidence interval; GIST=gastrointestinal stromal tumor; HR=hazard ratio; MOA=mechanism of action; mPFS=median progression-free survival; NCCN=National Comprehensive Cancer Network®; PFS=progression‑free survival; TKI=tyrosine kinase inhibitor.
References: 1. Referenced with permission from the NCCN Clinical Practice Guidelines in Oncology (NCCN Guidelines®) for Gastrointestinal Stromal Tumors (GISTs) V.1.2021. ©National Comprehensive Cancer Network, Inc. 2020. All rights reserved. Published October 30, 2020. Accessed October 30, 2020. To view the most recent and complete version of the guideline, go online to NCCN.org. NCCN makes no warranties of any kind whatsoever regarding their content, use or application and disclaims any responsibility for their application or use in any way. 2. Qinlock [package insert]. Waltham, MA: Deciphera Pharmaceuticals, Inc; 2020. 3. Smith BD, Kaufman MD, Lu WP, et al. Ripretinib (DCC‑2618) is a switch control kinase inhibitor of a broad spectrum of oncogenic and drug‑resistant KIT and PDGFRA variants. Cancer Cell. 2019;35(5):738‑751. 4. Blay JY, Serrano C, Heinrich MC, et al. Ripretinib in patients with advanced gastrointestinal stromal tumours (INVICTUS): a double-blind, randomised, placebo-controlled, phase 3 trial. Lancet Oncol. 2020;21(7):923-934.
---